Field of Communication Sciences
Ph.D. supervisors in alphabetical order
Professor Habil. Delia Cristina Balaban, Ph.D.
Delia Cristina Balaban (married BĂLAȘ) graduated in 2003 with a doctorate at Europa Universität Viadrina, Frankfurt / Oder, Germany, with a thesis on Romanian television. She did several postdoctoral research internships at Ludwig Maximilians Universität in Munich, Germany. She is an associated visiting professor at the University of Applied Sciences in Mittweida where she has been teaching Introduction to Communication Sciences since 2006. Since 2008 she has been an associated visiting professor at the University of Applied Sciences in Hanover, Germany, teaching Introduction to media research, Media Communication, and Media and media systems of EU countries. She is the coordinator of the bachelor's degree program in ADVERTISING and the master's programs in ADVERTISING (full-time and distance learning), respectively ADVERTISING AND PUBLIC RELATIONS (German language) of FSPAC. She initiated and coordinated the Advertising Festival for students. In 2014, she defended her habilitation work and became a Ph.D. supervisor in the field of "Communication Sciences".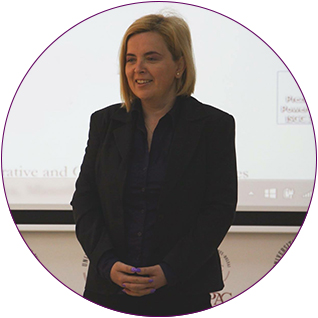 Professor Habil. Ioan Hosu, Ph.D.
Ioan Hosu became the head of the Communication, Public Relations, and Advertising department in March 2012. He holds a doctorate in Sociology and is the beneficiary of a postdoctoral fellowship in the field of communication sciences. His didactic and research trajectory focuses on the following areas of interest: The role of communication in the organizational, community, and group contexts; the role and place of communication in the processes of change/development, in the processes of mobilizing resources in collective actions (emphasis on organizations and communities); communication and community, communication and society.
Professor Habil. Cosmin Irimieș, Ph.D.
Cosmin Irimieş trained as a specialist in public relations and communication on both sides of the barricade, experiencing, in turn, the activity of a journalist (1996-1999), respectively that of communicator, spokesperson, or image advisor of some local and central public institutions. He was head of the public relations office of the Ministry of Education (1999-2004), press officer of the Babeş-Bolyai University in Cluj-Napoca (2004-2005), coordinator of communication and PR campaigns in projects with non-reimbursable external financing in the field of pre-university education (2005-2009) and cabinet director within the Prime Minister's Working Apparatus (2009-2011). At the same time, in 2004 he began his career within the teaching staff at the Faculty of Political, Administrative and Communication Sciences at the Babeş-Bolyai University, which he graduated in 1999. His passion for the study of public administration, communication, and public relations led to the completion of in-depth master's courses in the field, as well as obtaining government research scholarships in France and Italy, advanced courses in Spain and Portugal, and the elaboration, in 2007, of a doctoral thesis in the field. Cosmin Irimieş is tutor of courses such as Lobbying, Institutional Branding, Spokesperson Institution, Efficient Communication, Agency Press or Audio-Video Communication, being also the author of the volumes Principles of communication and public relations management (2012) and Basic Principles of Brand Management (2012).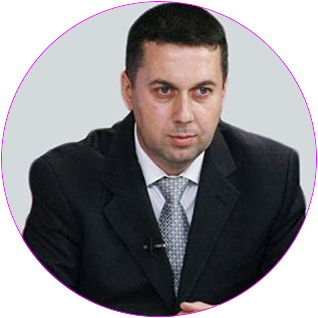 Professor Habil. Flaviu Călin Rus, Ph.D.
Flaviu Călin Rus is one of the founding members of the department. Currently, he holds the position of Vice-Rector for Communication, PR, and International Relations at Babeș-Bolyai University. He is one of the first relevant Romanian authors in the field of public relations, publishing volumes at prestigious national and international publishing houses such as Introduction to the science of communication and public relations, Evolution of the communication process from the interpersonal to political and media forms, Political PR, Campaigns and PR strategies. An advanced German speaker, Flaviu Călin Rus also published in the German language: Darstellungsformen in den Medien (with Veronica Câmpian), Die PR Kampagne - Plan und Struktur, Die Entwicklung des Kommunikationsprozesses von der zwischenpersönlichen bis zu der mediatischen Gestaltung.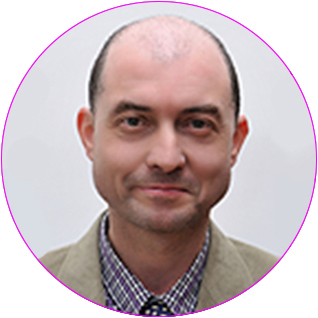 Professor Habil. Hanna Orsolya Vincze, Ph.D.
Hanna Orsolya Vincze obtained a Ph.D. at the Central European University, Budapest. In 2005-2006 she received a Chevening Fellowship from Oxford University. Her didactic and research activity focuses on the analysis of public discourses, news languages, the pragmatics of verbal communication, and intercultural communication. She holds courses in Introduction to Communication Science, Media System, Intercultural Communication, Semantics of Communication, and Cultures of Communication. She has participated as a member or director in several national and international projects in the field of media analysis, the history of political ideas, intercultural skills, and media literacy. Her studies have been published in volumes and journals published by Brill, Leo S. Olschki Firenze, Cambridge Scholars Publishing, and Routledge. She is a member of the International Communication Association.
Associate professor Habil. Kádár Magor, Ph.D.
Kádár Magor is the head of the Hungarian line of the department. The subject of his Ph.D., defended in 2006 at UBB, was the planning and analysis of communication campaigns, the habilitation's topic being place branding. The courses he teaches are Branding and Identity, Institutional Branding, Campaign Communication, Advertising, Political Marketing, Strategic Planning. His teaching activity has been recognized with numerous awards, including the title of Teacher of the Year in 2009 at the Education Awards Gala. In non-formal education, he works as a trainer with international accreditation, but also as an internal trainer at companies. He deals with communication and organizational development training, the development of training programs and materials, coaching, respectively the design and application of campaigns and branding plans for organizations, people, and cities. The areas of interest and research are related to strategic planning (organizations, campaigns, city branding), branding, structure and operation of communication campaigns, the effects of communication tools in the case of specific target groups. He is a branding project coordinator and advisor for both companies and cities in Romania.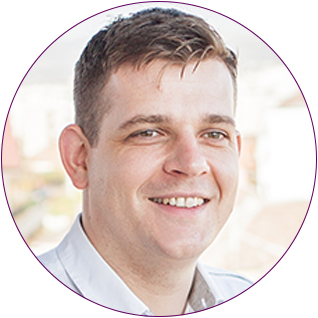 Associate professor Habil. Ioana Iancu, Ph.D.
Ioana Iancu is specialized in the fields of political science and advertising, both in the country and abroad. She has a Ph.D. in Sociology, the topic of her thesis being The Feasibility of Introducing Internet Voting in Romania. Case study: Cluj-Napoca. The habilitation thesis, defended in 2016, was entitled From Rationality to Emotions in Media and Advertising Communication. She is the coordinator of the Advertising and Public Relations master's program in English, at the Babeş-Bolyai University, Cluj-Napoca. The current areas of interest are consumer behavior and decision-making, emotions in advertising, sensory branding, smart advertising, and the use of new technologies in marketing. The courses she teaches focus on creativity in advertising, advertising strategies, and research methods used in the field of communication.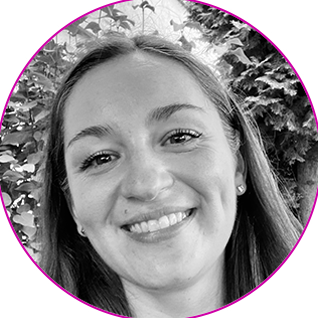 Field of Political Sciences
Professor Habil. Sandu Frunză, Ph.D.
Sandu Frunză has a Ph.D. in Philosophy, specializing in the philosophy of culture, values , and history. He is supervising Ph.D. theses in the field of political science. His areas of interest are philosophy of success, personal development and personal brand, ethical and existential counseling, religious fundamentalism, political communication, post-holocaust philosophy, relational ethics, deontology, and political philosophy. He teaches courses on the philosophy of communication, political ethics, ethics in advertising, deontology, religion, and ideology, the religious imaginary in advertising languages, communication, and biopolitics. He is the author of the books: A mystical anthropology (1996, 2016), Love and Transcendence (1999), Religious experience in the thinking of Dumitru Stăniloae. Relational ethics (2001, 2016), Religious fundamentalism and the new conflict of ideologies (2003 and 2015), Philosophy and Judaism (2006), God and the Holocaust seen by Elie Wiesel. An Ethics of Responsibility (2010), Ethical Communication and Social Responsibility (2011), Ethical Reconstruction of Public Space through Rethinking of the Relationship among Philosophy, Religion, and Ideology (2013), Advertising Constructs Reality (2014), Symbolic Communication and Seduction (2014) ), Advertising and Public Administration under the Pressure of Ethics (2015), Between the Death of Politics and the Death of God (2017). He can be followed on his blog: https://frunzasandu.wordpress.com/. He is the editor of the Journal for the Study of Religions and Ideologies. In 2005 he received the prestigious Award of the Romanian Academy, and in 2010 he received the distinction of Professor Bologna. He is a practitioner of philosophical counseling, ethical counseling, and social responsibility.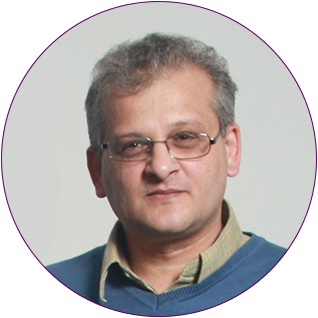 Field of Marketing
Professor Habil. Smaranda Cosma, Ph.D.
Smaranda Cosma is a tutor of Marketing Principles, Destination Marketing, Marketing Strategies, Hotel Marketing, and International Marketing courses. She is a graduate of the Faculty of Economic Sciences of the Babeş-Bolyai University of Cluj-Napoca, specializing in Marketing, being valedictorian of the 1999 promotion. She has had a Ph.D. in Marketing since 2004. She has received specialized training from universities in Europe and the United States. She was a visiting professor at HTW Chur, University of Applied Sciences, Switzerland. Smaranda Cosma defended her habilitation thesis in the summer of 2014. The competence in scientific research is supported by 12 books and over 100 scientific papers. She has led and was part of teams of 16 research grants and projects. Smaranda Cosma has been a member of the Editorial Board at Studia Negotia since 2009, a member of the Scientific Board of BRAND: Broad Research in Accounting, Negotiation, and Distribution since 2010, a member of the Scientific Committee at the Annals of the University of Oradea, Economic Sciences since 2012, and Associate Editor at Ecoforum, since 2014. Smaranda Cosma is a conference chair of the International Entrepreneurship in Hospitality Industry Conference, held at the Faculty of Business every two years since 2010. She is the initiator and coordinator of the professional and personal development program - Cluj Hospitality Days, dedicated to students of the AASO specialization, which takes place twice a year and she is director of the International Hospitality Summer School.